Cost Segregation San Francisco Bay Area, CA
Cost Segregation Studies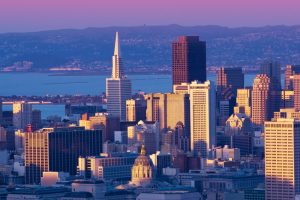 Cost Segregation is a viable cash flow enhancing tool regardless of location, but can be particularly valuable in the San Francisco Bay area.
The San Francisco Bay Area of California is the cultural, commercial and financial center of Northern California. It is the most densely populated major city in California, and second only to New York City in the entire U.S. It has a diversified service economy, focused primarily around financial services, tourism and high technology.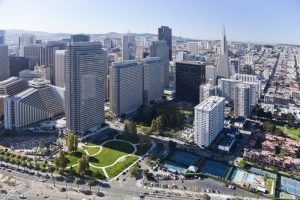 The density of the population creates greater demand for space (both working and living) which significantly increases rental revenue leading to potentially increased profits. Potential savings on federal taxes through depreciation identified by cost segregation becomes increasingly important in this scenario. Additional cash flow from the resulting savings will tend to offset the comparatively higher cost of materials and labor in the California market.
O'Connor Cost Segregation agents can be found working in the California market with regularity. California ranks first in number of studies performed by our firm over the past three years! We know the market; we know the variables; we know how to deliver quality reports that save you money!
Note the actual results highlighted in the table below.
---
Sample of Actual Study Results
Asset Type
Hotel
Office
Multifamily
Retail Center
Warehouse

Depreciable Basis
$5,476,716
$2,113,750
$28,280,000
$14,074,456
$796,450

Purchase Date
12/01/15
SEP 2015
06/01/15
08/01/13
06/01/15

Year of Study
2015
2015
2015
2014
2015

1st Year Additional Depreciation
$100,339
$98,846
$1,058,541
$1,370,737
$43,007

1st Year Tax Savings
$39,734
$39,143
$419,182
$542,811
$17,031

Year 1 Payback
9.1:1
15.2:1
112.0:1
187.0:1
6.0:1

Initial 5 Years Tax Savings
$653,681
$163,693
$1,835,623
$1,033,302
$71,429

5 Year Payback
151.0:1
64.8:1
491.0:1
357.0:1
26.3:1

* * Results from "Catch Up" studies which allow the owner of properties purchased in previous tax years
to benefit from cost segregation in the current tax year without filing amended returns.

** Mid-Quarter depreciation convention utilized due to purchase date.

NOTE: The above listed tax savings are based on a 39.6% tax rate for the owner.