O'Connor is more than just a Cost Segregation Company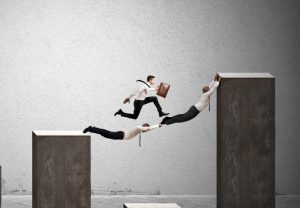 O'Connor & Associates has been a market leader providing real estate services since 1974. O'Connor is the largest independent real estate research and support services firm in the Southwest, conducting business nationwide.
O'Connor employs over 200 people in four key areas of real estate services: Cost Segregation, Commercial Real Estate Appraisal, Property Tax Consulting and Enriched Data.
Thousands of cost segregation studies have generated hundreds of millions of dollars in federal income tax savings nationwide
Cost Segregation: Our real estate professionals provide cost segregation reporting for federal income tax reduction by calculating costs of property components and segregating each to the correct depreciation lives, including short-life classifications. Shorter depreciation time lowers taxable income.
Commercial Real Estate Appraisal: O'Connor & Associates is the largest independent commercial real estate appraisal firm in Houston, with appraisers on staff. We also handle Single-Family appraisals.
Property Tax Consulting: O'Connor is the largest property tax consulting firm in the U.S. Our licensed tax consultants and administrative support team work with residential and commercial clients in reducing property tax assessments.
Enriched Data is the only national database with sales, rental, and deed of trust data available for the 600 counties that make up the 50 largest metropolitan areas in the US.
Expert Cost Segregation Company
O'Connor's cost segregation division focuses only on cost segregation studies for its commercial clients.
Our state-licensed appraisers perform cost segregation studies servicing all 50 states as well as international clients. We've completed thousands of reports generating hundreds of millions of dollars in federal tax savings for our clients. Our team of cost segregation specialists is made up of experienced, trustworthy professionals providing:
Outstanding Customer Service
Quality Technical Work
Undivided Cost segregation Focus