Cost Segregation Phoenix, AZ
Cost Segregation Study Results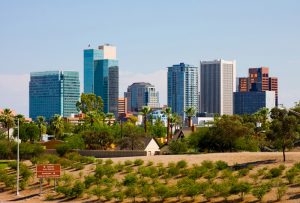 Cost Segregation is a viable cash flow enhancing tool regardless of location, but can be particularly valuable in the greater Phoenix, AZ area. Phoenix anchors the Valley of the Sun, representing the primary location for over 4 million people to live, work and play. As the second fastest growing metropolitan area in the U.S., much of which has been in downtown Phoenix' central core, the area has manifested a magnetic attraction for commercial investment.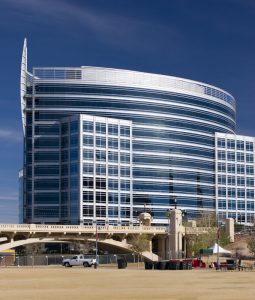 Phoenix is a tourist mecca, boasting over 500 hotels and 40 resorts, 200+ golf courses, and consistently ranking among the U.S. top destinations in the number of Five Diamond/Five Star resorts. Its natural beauty and climate attracts over 16 million visitors a year, driving significant business to retail and restaurant businesses.
Arizona is in our "Top 10" list of states in the U.S. regarding cost segregation study production over the past 24 months, with the vast majority of the studies produced on Phoenix area assets. Let us help you make the most of your investments in the Valley of the Sun!
---
Sample of Actual Study Results
Asset Type
Retail
Multifamily
Hotel
Retail Strip Cntr.
Multifamily

Depreciable Basis
$9,577,294
$57,850,000
$8,310,000
$3,879,720
$3,554,802

Purchase Date
01/01/16
10/01/15
09/01/15
04/01/15
09/01/15

Year of Study
2016
2015
2015
2015
2015

1st Year Additional Depreciation
$287,989
$575,671
$415,124
$94,511
$203,181

1st Year Tax Savings
$114,044
$227,966
$164,389
$37,426
$80,460

Year 1 Payback
34.6:1
69.1:1
58.2:1
13.2:1
29.6:1

Initial 5 Years Tax Savings
$589,950
$3,816,266
$676,457
$198,691
$317,909

5 Year Payback
180.0:1
1158.0:1
240.0:1
71.3:1
118.0:1

** Mid-Quarter depreciation convention utilized due to purchase date.

NOTE: The above listed tax savings are based on a 39.6% tax rate for the owner.